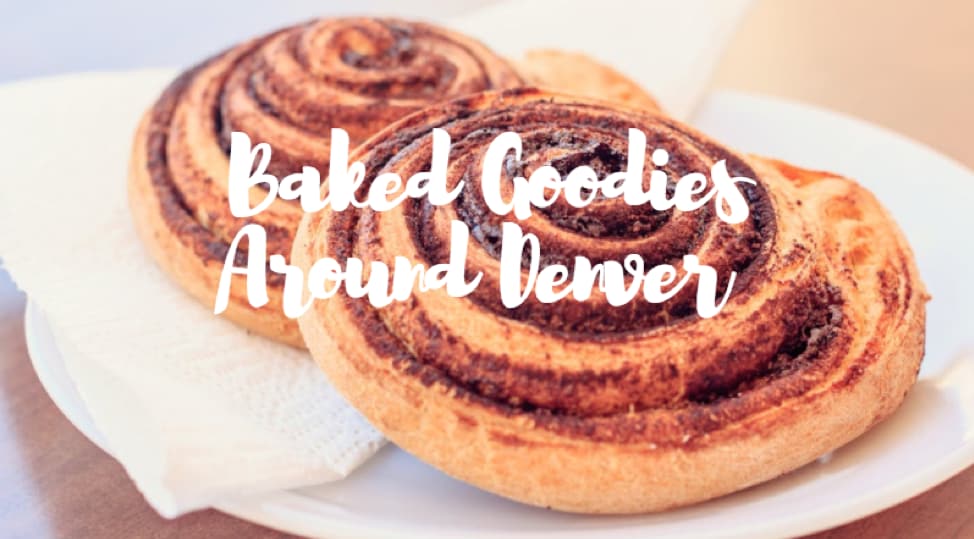 Right now it's cold outside, often overcast and snowing, and you want nothing more than comfort foods and to catch up on "The Crown" on Netflix. This dreary weather calls for nothing other than sweet treats to keep us warm during the winter months. Luckily, Denver is home to a million and one spots to find baked goodies. There are a lot, so we've taken it upon ourselves to narrow down the list to a few must-try spots.
Maggie & Molly's Sweet Life
Here you'll find not only quick pastry bites, but full cakes and pies. It's a colorful shop and the best place to go if you're looking for a personalized cake for a special occasion. The bonus? They teach classes. If you love their goodies, take a class so you can make them at home.
Wooden Spoon Café and Bakery
If you're looking for a scone or pastry to accompany your latte, our personal favorite is their blackberry lemon scone. They also have traditional breakfast items like an egg sandwich, scrambles, and granola and yogurt. This pastry shop has a welcoming feel that will make you want to come back time and time again.
Beet Box
If you're sensitive to dairy or have a vegan diet, then Beet Box will quickly become your favorite place in Denver. Their goodies are predominantly vegan and they even have gluten-free pastries as well. If you're someone with severe food allergies or a sensitive stomach, this place is your haven.
We know eating out can be pricey here in Denver and we want to give you every cent possible to put towards your sweet tooth cravings. That's why we're willing to match any price for the same tires you find elsewhere—same brand, model, and size. You can't get around town to your favorite pastry shop without the proper tires and we hope our coupon helps you find the right ones for you and your ride. Claim your coupon online and schedule to get your new tires in the month of January for this offer to be valid. Happy shopping—and eating!