September is the last month we'll be promoting our Best Seats in the House concert giveaway. We'll be accepting submissions through the end of the month and wanted to give you a glimpse into venues you could win tickets to. Denver is a fantastic destination for concerts and we've covered a few of our favorite live music spots for you to check out.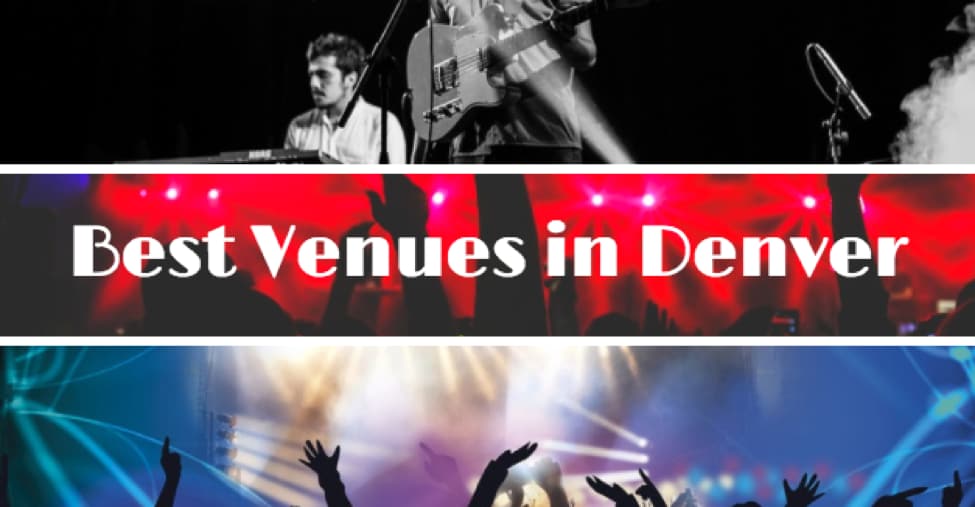 Bluebird Theatre
A staple of our Denver community since 1913, the Bluebird Theater is graced with the presence of eclectic musical guests. You'll find an artist or band here from nearly every genre and shows happen almost daily. It is first-come-first-serve seating, so you'll want to get there earlier for a close spot.
Summit Music Hall
This venue is definitely more rockin' and hosts primarily metal and rock bands. You'll find shows a few nights a week here at the Summit Music Hall. This venue has a larger space and has been housing shows in Denver since 2010. Our favorite part is the good eats you can enjoy before, during, or later after your show. Nothing beats a slice of pizza after enjoying a high energy concert.
Red Rocks Park and Amphitheatre
This spot is a little bit outside of Denver, but it's by far our favorite. This venue is set between natural and stunning red rocks, providing natural acoustics for live music. We promise, music sounds better here! Every genre possible comes through this location and seeing a summertime show here should definitely be on your bucket list.
If you are a music lover, Denver is the right city for you to be in. If you want to get into the music scene, enter our contest for a chance to see a live show for free. We'll be sending you and three friends to see your favorite band(s) while enjoying the best seats in the house. All you have to do is tell us what shows you'd like to see and we'll select winners all month long. It's quick and easy to enter
online
.
Good luck, and we'll see you at shows all month long!