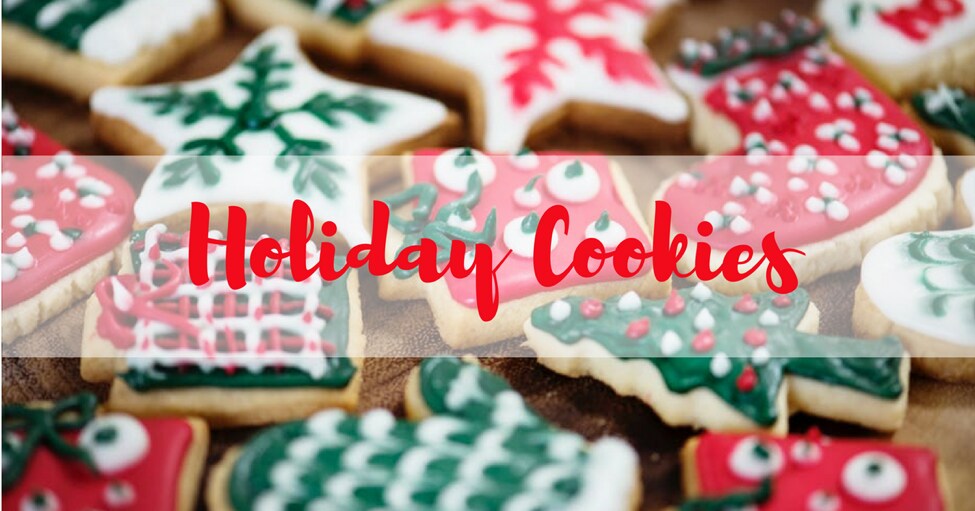 The best thing about Christmastime is the baking—hands down. The most treasured holiday treats you may ask? Cookies, of course. Sugar cookies, gingerbread, and festive frosting makes this treat the ultimate craving of the season. If you've got a sweet tooth and love Christmas, follow our cookie suggestions for a yummy holiday.
Christmas Tree Sugar Cookie Stack
The only thing better than one sugar cookie is three sugar cookies. This tall treat is made with green frosting, three sugar cookies, and some sprinkles. When preparing or purchasing your cookies, make sure to get three separate sizes since you'll be stacking them. Create this sugary masterpiece by stacking your cookies together from biggest to smallest, with a green frosting layer between each cookie. Then sprinkle confetti on the frosting to look like ornaments. Be sure to snap a picture of your creation before the urge to devour it overtakes you.
Shortbread Bites
This is a new take on traditional shortbread cookies. Prepare your dough with your preferred shortbread recipe, but include festive red and green sprinkles. Then, rather than baking individual cookies, bake your dough in a pan similar to how you prepare brownies. When they're fully cooked, cut your giant cookie up into smaller square bites for a funky flare. These are a great treat for Santa when he makes his stop at your house.
Holiday Cookie Pop

This treat doesn't require a specific recipe, but rather a unique design. We recommend baking your average sugar cookie with the basic size and festive frosting or sprinkle decorations. Now the fun part. Before your cookies have set and you've just taken them out of the oven, put a popsicle stick in the end of your cookie so it looks like a lollipop. This is a cute way to enjoy dessert with your family. Try dipping them in hot cocoa if you're feeling adventurous.
Between your trips to the grocery store for cookie ingredients, the mall for presents, and family time at your Aunt Edna's, vehicle mishaps are bound to happen. We live in a cold climate, so we have to worry about snow and ice causing accidents on the road. If the time comes and you need repairs, we have you covered here at Larry H. Miller Chrysler Dodge Jeep Ram 104th with our Spend and Save promotion. You can save up to $100 when making hefty repairs to your ride during the holidays. Claim your coupon online and happy holidays from our family to yours!