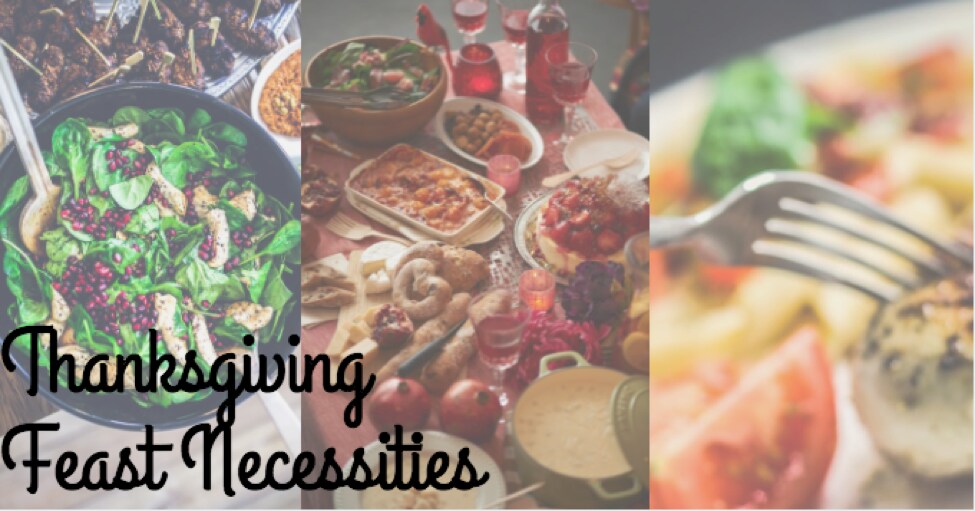 Each family is different, resulting in a million versions of Thanksgiving dinner. There is no wrong or right way, but rather a lot of yummy options. We took a poll around the dealership from our team and put together some of the necessities we always have at our table on the most delicious day of the year.
Cranberry Sauce
This seems like a no-brainer, but we aren't talking about the mush from a can. We prefer real chunks of cranberry with a consistency closer to a jam than jelly. Not too sweet, but rather a little tart, to complement the savory turkey.
Green Bean Casserole
We prefer our casserole to have a little crunch–we've already covered that we don't want any mush! Our team likes to sprinkle either onion strips, breadcrumbs, or a bit of cheese over the top of the casserole the last half of baking to create a crunchy top layer.
Pie
It's unanimous across the board here that pumpkin pie is the #1 pie for Thanksgiving and all other desserts fall to the wayside. It's important not to miss this classic pie; we don't like anything fancy, just plain and simple pumpkin pie.
Turkey
We know. You're like, "duh," but hear us out. This year we challenge you to try deep frying your big bird. It will save you tons of time on one of the most labor-intensive holidays and you won't be sacrificing the taste of your main course. We like ours with a brown sugar rub for a sweeter dinner bird.
Potatoes
Make that sweet potatoes. You don't have to mash them to enjoy them on Thanksgiving. Try enjoying this orange option similar to how you eat and prepare a baked potato. The color will be stunning on your plate and it's a healthier option to regular mashed potatoes.
We're sure your mouth is watering by now. Ours is, too! In order to cart around your heavy bird and countless grocery bags for dinner prep, you've got to make sure your vehicle is ready for the heavy loads. Right now, you can bundle your services to ensure you're always prepared when your service needs inevitably pop up. This bundle will save you money at the service department so you can spend on your loved ones. Choose from our four different oil change maintenance packages and ensure proper care for your vehicle every four months or 4,000 miles. Claim this coupon online and see what other holiday deals we have going on this November.